Fall pUMPkin Loaf
Try this delicious fall recipe!
Preheat oven to 350
Spray Pam your baking Loaf Pan
In a large bowl , combine the following ingredients.
3 scoops UMP Vanilla
1/4 C Coconut flour
15 oz can of Pumpkin
3/4 C liquid Egg Whites
1/4 C No-fat Greek Yogurt- or Kroger Carbmaster Vanilla
1/2 Tsp Baking soda
1/4 Tsp Baking powder
1/8 Tsp Ground Cloves
1/8 Tsp Allspice
1/4 Tsp Nutmeg
1 Tbs Cinnamon
1/2 Tbs Vanilla Extract
3 Tbs Truvia or other sweeteners
Once all ingredients are mixed together and blended, pour into loaf pan.
Options to sprinkle on top: sweeteners, cinnamon, nuts, sf Maple syrup...
Bake for 35-45 minutes .
Let cool and Dig in!!!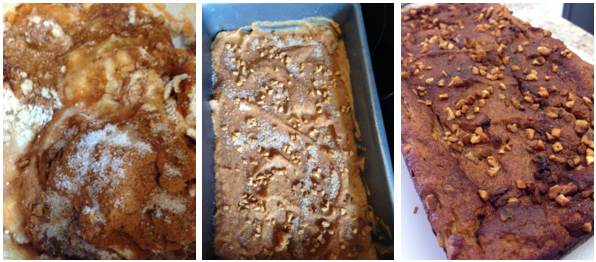 Yields 12 slices:
1 Slice=
Cal:58
Protein:7
Carbs:6
Fat:1